'Masaya' is a community project that draws on the stories of woman from the past, the present and the future. It aims to raise awareness of the female collective and how it can be used as a supportive and transformative tool on issues related to violence against women.
The first phase of Masaya has involved a series of theatre workshops with women and girls in Oxfordshire. These sessions have used image work, movement and masks to consider, what does it mean to be a woman in today's society? What is our individual and collective vision for the future? And what power can be drawn from standing together as a collective?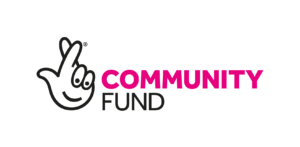 DIRECTOR
Natalia Varela
Natalia is a Dramatherapist and co-founder of Plutonyka. She is currently committed directing MASAYA and she aims to use it as a connecting and transformative tool to empower women worldwide.
www.Plutonyka.com
MASK WORKSHOP
Belen L Yanez
Belen is a visual artist, performance maker and a co-founder of Plutonyka. She has created masks for almost a decade and they have become an important part in her performances.
www.belenlyanez.com
VOCAL WORKSHOP
Laura Guarch
Laura Guarch is a singer, composer, performance maker and workshop leader from Catalonia based in the UK. She creates work with her artistic company Convex and facilitates creativity and improvisation workshops under her platform ImproPlay.
www.lauraguarch.com
BODY SCULPTURE WORKSHOP
Sarah Cassidy
Sarah is an Applied Theatre practitioner specialising in the use of interactive facilitation and theatre techniques to help people explore social issues, express ideas, and develop skills and confidence.
www.sarahcassidy.co.uk
VIDEO & LOGO
Rocio H. Valentin
Rocio H. Valentin is a visual artist born in Madrid and based in London. She studied photography and video and kept learning other visual related fields such as graphic design and stage lighting.
www.rociohvalentin.wixsite.com
CURATORIAL ADVISOR
Kimberlie Birks
Kimberlie Birks is an art and design writer. Her work has been featured in Dwell, Domus, Metropolis, and CNN.com. She recently published Design for Children (Phaidon) and she is a co-founder of Creative States
www.creative-states.org.